SEND
Please read our SEND Information Report to find out about the variety of ways that we at Woodhill identify and support our SEND pupils, to enable them to reach their full potential.
Please read the 2020 - 2021 report below.
The Children and Families Bill requires Greenwich to publish and keep under review information about services they expect to be available for children and young people with special educational needs aged 0-25.
This is the Local Offer.
The intention of the Local Offer is;
to improve choice and transparency for families
to provide an important resource for professionals in understanding the range of services and provision in a local area
to inform the joint commissioning process for children and young people with SEND by setting out in a single place what is available locally
It is central to the ethos of the SEND Green Paper which set out a vision of a new, transparent and holistic SEN system that the Local offer is co-produced with children, young people and their families.
For more details about the Greenwich Local Offer please click here.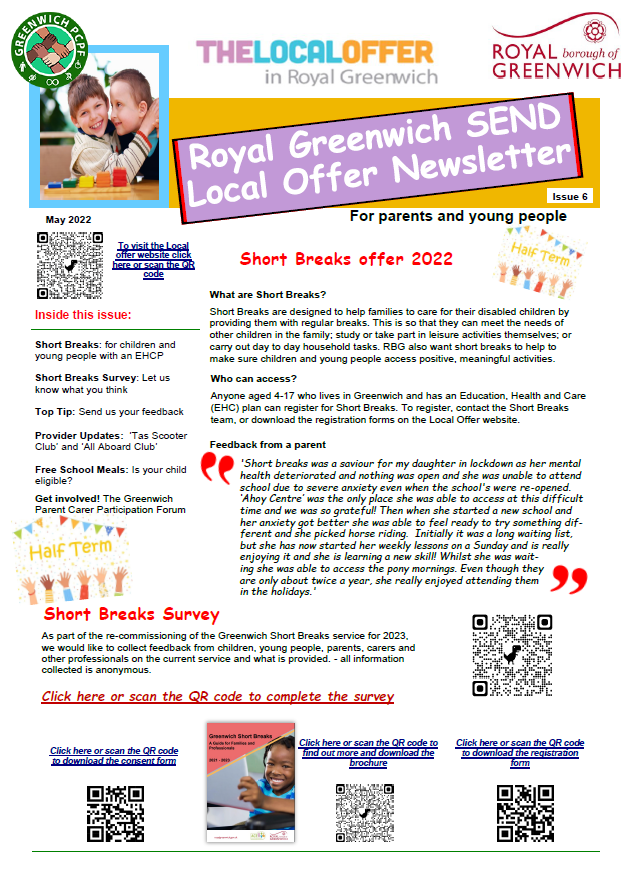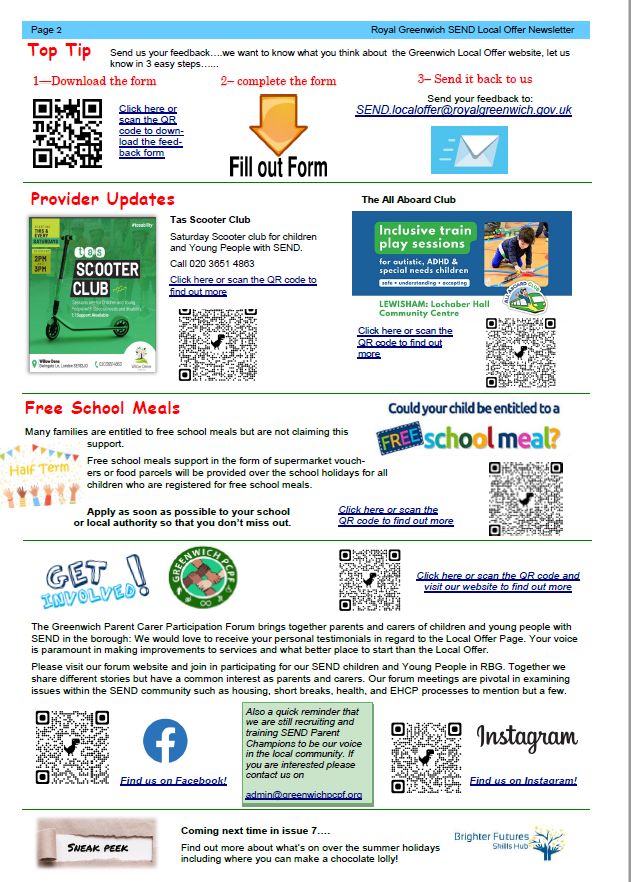 Please click the button below to view the following Inclusion based policies:
SEND Policy & Information Report
Accessibility Policy & Plan
Intimate Care Policy
Behaviour Policy
Positive Handling Policy
EAL Policy
Child Protection & Safeguarding Policy
Useful Websites
SENDIASS - Special Education Needs and Disability Information, Advice and Support Service
https://www.greenwichcommunitydirectory.org.uk/kb5/greenwich/directory/service.page?id=qiyJI_I5DhY
SENDIASS is a free service to Greenwich residents that provides high quality, bespoke, impartial and confidential support to ensure that our service users are at the heart of decision-making processes and are fully informed of their options and rights that affect theirs or their families lives.
Useful, fun websites with highly visual games for using with your children to consolidate early skills: