Challenge Partners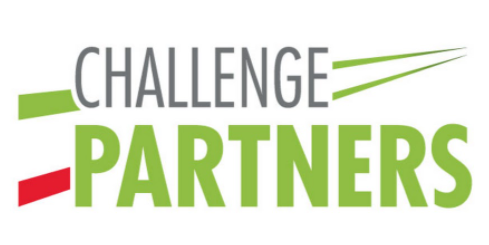 Woodhill Primary School is a member of Challenge Partners, an education charity that enhances collaboration between schools and enables schools to 'improve each other and the education system as a whole'. Challenge Partners facilitates collaboration in many ways. Each year, a three-day review of member schools is undertaken by an Ofsted-trained reviewer and a team of practitioners from schools across the country. The review is an open, challenging process which supports learning and reflection within schools.
To be directed to the Challenge Partners website please click here
Below you will find the reports from Woodhill's Challenge Partners most recent reviews in 2022, 2021 and 2019.
"Leaders make a significant contribution to the activities of the Inspire Trust and Challenge Partners. In recognition of its practice and ongoing commitment to developing educational inclusion, the school recently became a flagship of the Inclusion Quality Mark"
"Leadership at all levels is exceptional. The consultative approach of senior leaders is valued by all staff and reflected in the tangible sense of belonging that permeates the school. Senior leaders have an unswerving commitment to ensuring all children do as well as they can, and consistently demonstrate their success in this endeavour.
"The wellbeing of the community is at the heart of the school, ensuring families are supported in a range of ways. The IQM report said parents regard the school as a community hub, and this is clear from activities such as reading initiatives, 'books and breakfast' and support with food parcels. The highly committed pastoral team is always on hand to support children and their families."
"Due to high quality teaching, underpinned by an engaging and challenging curriculum, pupils do exceptionally well. From a very low start, children make particularly good progress in the early years, to the extent that the proportion reaching a good level of development is typically above average. Subsequently, pupils make good and often rapid progress through the school, against the odds. Current Year 6 pupils are on track to reach the above average standards achieved by previous cohorts. Pupils also achieve well across the board, with high standards evident in subjects such as art, science, and the humanities."
"Pupil leadership is well established at all levels. Following a 'career fair', older pupils choose how they would like to contribute. When appointed, they take their responsibilities seriously and make a genuine contribution to school leadership. One remarked, 'I'm proud that younger children take inspiration from me.' Members of the junior leadership team (JLT) take ownership of their individual subject areas, collaborating with their subject lead on collecting pupils' opinions, taking part in 'deep dives', and working alongside all stakeholders to help ensure their subject area has a strong impact. They visited a sister school in Medway and supported the establishment of a JLT. This became the model for all three Medway schools in the trust."