Woodhill Iftar Event - Thursday 21st April

As many of you may know, the month of Ramadan is due to start on either 2nd or 3rd April this year, depending on the sighting of the new moon. Ramadan is a time when many Muslims around the world, including lots of families at Woodhill, will fast from sunrise until sunset every day. At Woodhill this year, we are delighted to announce that we will be hosting an Iftar gathering on Thursday 21st April from 7.30pm -9.30pm. Iftar is the name of the meal that Muslims have at sunset to break the fast.
We would like to invite all of our Woodhill families, of all faiths and none, fasting or not, to join us for this very special event. Dates (the fruit!) and drinks will be provided, but we would like to ask that every family who attends please bring a dish to share. We would ask that on this occasion, any food donated should be either suitable for vegetarians or halal.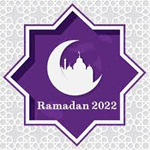 Schedule
7.30 – Event opens
7.45 – Welcome and introduction
7.55 – Contributions from children speaking about Ramadan and reciting from the Quran (lower hall)
8.09 – Adhan and breaking of the fast (lower hall)
8.20 – Maghrib prayer (top hall – please bring a prayer mat if you wish to join)
8.30 – Dinner (lower hall)
9.30 – Event closes (school will be locked by 10pm)
We hope to see as many of you there as possible!